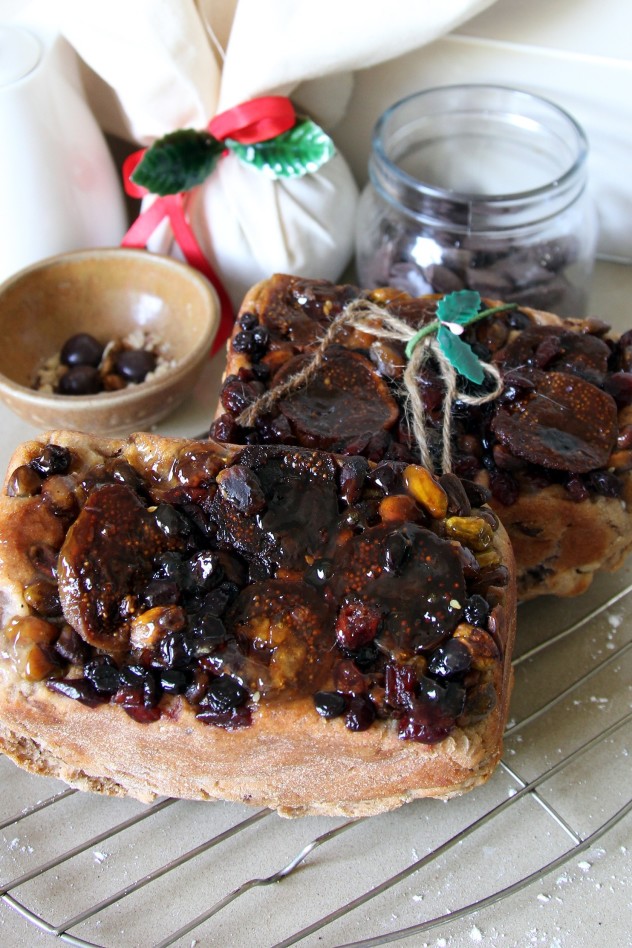 We are loving our Organic Christmas Loaf and we think our health
conscious customers are going to like it too.
Inspired by the Central European Christmas "stollen", it is somewhere
between a cake and a bread. It is raised with yeast and naturally
sweetened with fruits ( figs, dates apricots and currants ). We have
popped in pistachios for colour, taste and texture and pieces of
Belgian dark chocolate that make luscious little pockets in the loaf.
The base of our Christmas loaf is Australian Organic brown rice. It contains no cane sugar, no canola oil and no butter.
Of course we are still making Traditional English Christmas cake for
our customers who maintain (and why not? ) that at year's end  too
much indulgence is barely enough, if not almost obligatory. These  traditional Christmas Deliciousness are really unctuous – full of rich fruits, butter and rum. You can buy them in 2 different sizes…200 grams & 750 grams.
Our Grain Free & Dairy Free Christmas Cake was a great hit last year and we have made it available again in 3 sizes. With all the traditional flavours, it is a lighter Christmas Cake, without the added refined sugars, no dairy and its 100% Grain Free so suited for those on a Paleo eating plan. This Christmas Delightfulness has a beautiful consistency similar to a plum pudding once warmed.
Our signature Traditional English Christmas Pudding is by popular demand on this year's menu once again! Like our Traditional Christmas Cake its full of fruits, butter and Australian Bundaberg Rum. You can buy these in 3 differint sizes – 200g, 500g and 750g.
Please note we doing a limited edition of these 3 classics this year. So please
order in advance in order not to miss out.
Then there are our Christmas ginger breads that our customers will
know from previous years. We will be selling these by the box in the
traditional shapes…stars, trees and ginger bread men.Perfect for
gifts, especially for children.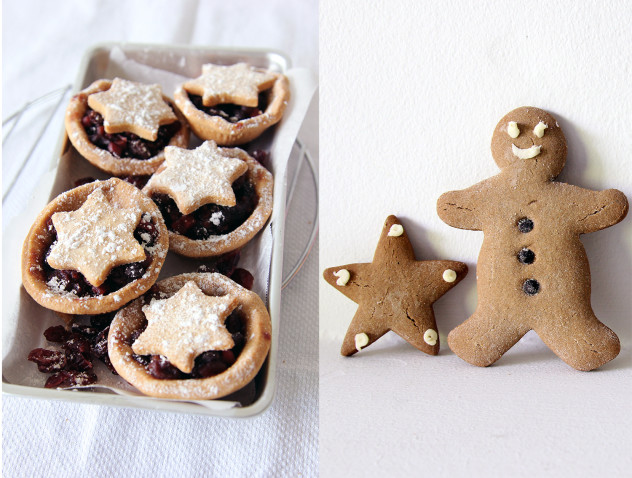 Our other popular Christmas classic – fruit mince tarts will be made with fresh currants this year. We hope our customers are going to enjoy them as much as they did last year.  The base is our own special pastry made with almond meal
and the filling orange peel, currants and sherry. No sugar needed.
Plenty of natural sugars give our little tarts a great taste.
You can purchase directly on line for pickup at your local market, just need to let us know which date when you place your order.
Stay tuned and follow us on fb for more information about our Christmas bake-off and for 'pop up' specials in the weeks leading up to 25 December.
JOIN OUR COMMUNITY
Receive news, quick fresh tips, and offers direct From Silvia.
And receive a 10% discount code to use on your next order online when you subscribe
Hey you're back. Looks like you have already subscribed Is there anything you're looking for? If you can't find it on the site, feel free to reach Silvia by contacting her via email, info@fromsilvia.com Thanks and have a great day! From Silvia Team