So many of our customers need to source healthier products …not only
for themselves but also for children and other family members…all in
the course of a super busy life. Staying up to date with what's
happening, where and when From Silvia's markets are on is important for their shopping schedule.
To make this even quicker and easier, Silvia has decided to post her
news each month
 In Other Market Life news, Northside Produce Markets kicks off its 1st Sat Markets on May 7th and From Silvia's team are thrilled to be able to bring our fresh Gluten Free Produce to the North Sydney Community twice a month …and just in time for Mother's Day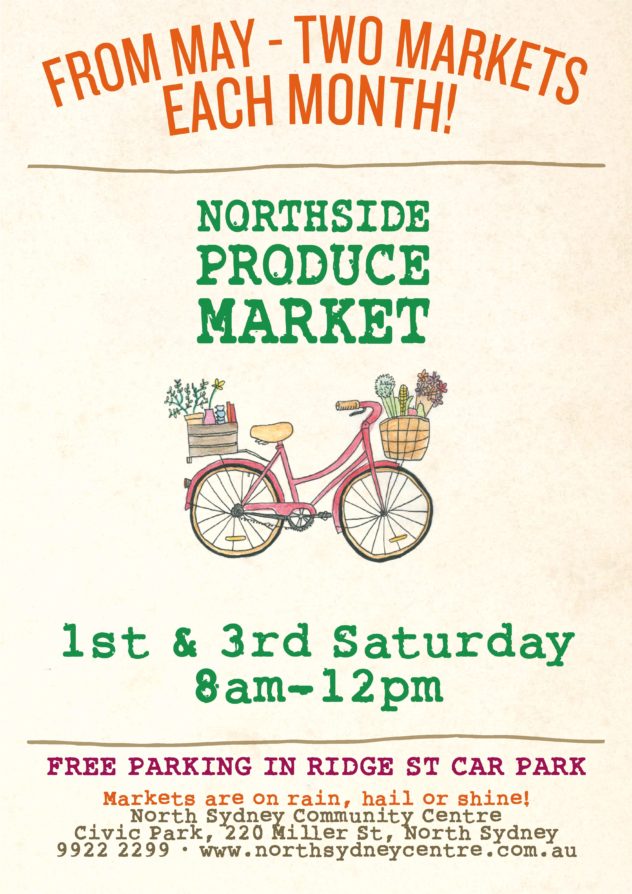 New Product
Here at From Silvia we are getting more and more requests for 100% Gluten Free + Egg Free as well as Vegan Options …
There is one product that our customers …particularly those dealing
with multiple allergies, keep telling us they
simply cannot find to their total satisfaction in supermarkets or health food stores.
Many have turned to making this themselves only to find time is a challenge as much as making enough fresh batches to satisfy the needs of the family and household.
That's why we have been in the background busy researching, developing, collaborating on our version of this everyday product and we plan on having it available at all our markets in the coming few weeks!!!
Our latest NEW Granola Product is Gluten Free, Wheat Free, Dairy Free, Egg Free, Canola Free and Animal Fat Free …
Is filled with goodness and DOES contain lots of nuts … cashews, almonds and pecans

Is fruit free so as we can offer greater diversity to our customers

Contains 3 seeds:

pepitas because they are so nutrient rich, are especially high in protein, dietary fibres and contain numerous micro nutrients. Another fact that is not widely known is that pepitas are a phyto nutrient … source of unique & diverse antioxidants not commonly found in foods
sunflower seeds for their nutty and naturally sweet flavor. And they are an excellent source of essential fatty acids, vitamins and minerals
chia seeds simply for being amongst one of the healthiest foods on the planet! Loaded with antioxidants, Chia seeds are also one of the best sources of fibre, good for gut bugs and is well known for low carb friendliness
Contains other super ingredients such as quinoa and amaranth plus a dash of cinnamon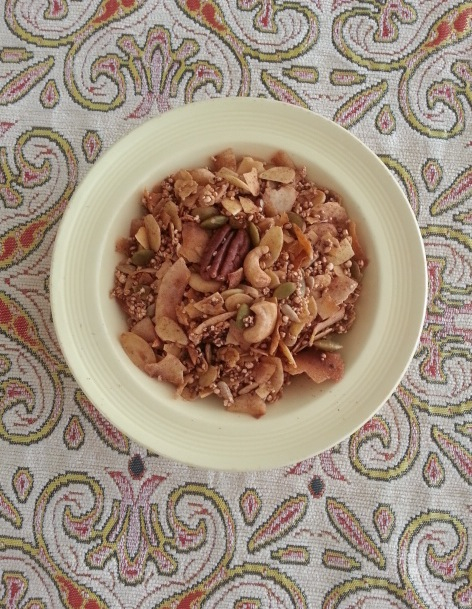 We invite you to like this post and hope that you will be as enthusiastic as we are about this new product – perfect for breakfasts, snacks and desserts. Add to poached fruits, crumbles and organic yohurts for a tasty anytime food happiness 
For more info and to reserve a sample to pickup at your local market in May click here
JOIN OUR COMMUNITY
Receive news, quick fresh tips, and offers direct From Silvia.
And receive a 10% discount code to use on your next order online when you subscribe
Hey you're back. Looks like you have already subscribed Is there anything you're looking for? If you can't find it on the site, feel free to reach Silvia by contacting her via email, info@fromsilvia.com Thanks and have a great day! From Silvia Team